Škoda Meets Space
Space technologies and the automotive industry have a lot in common. ŠKODA AUTO Digilab and the Technology Center CAS thus hosted an event where 15 companies can benefit from this synergy. 
In 2022, At an occasion of an online webinar, ESA Technology Broker activities along with ESA Ambassador and Spark funding were presented. The webinar focused specifically on space technologies with the potential of use in the automotive industry. Attendees could benefit from the introduction of European startups presenting opportunities for the automotive industry.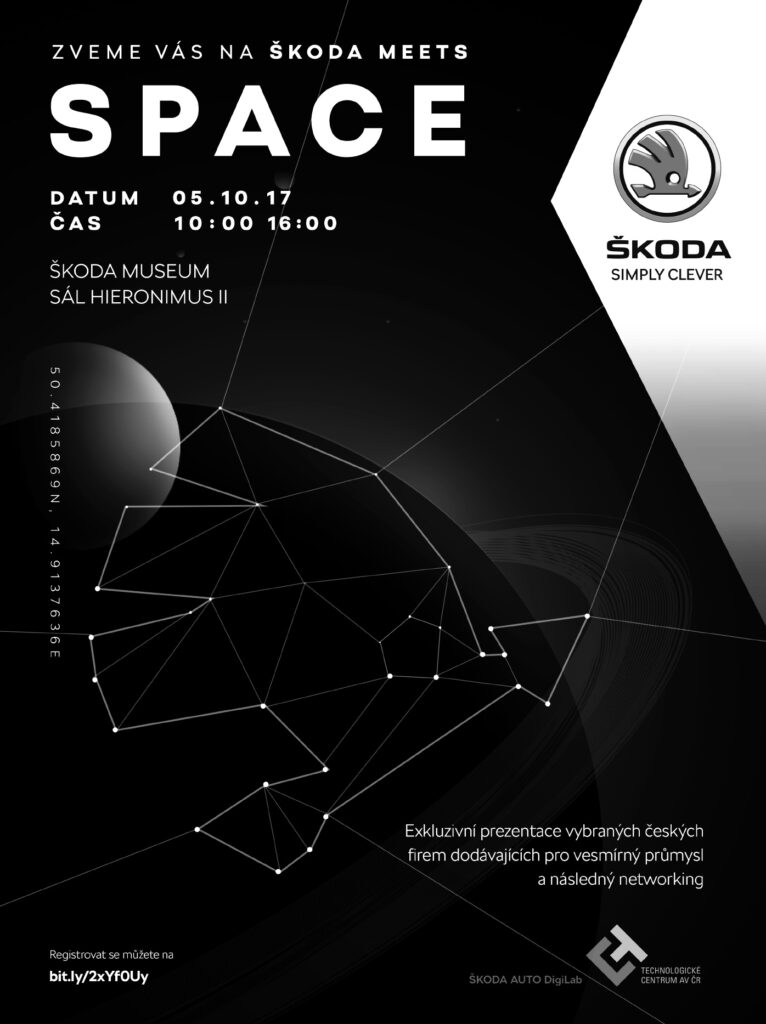 The companies presented their development of space components, sensors and software that the automotive industry is generally familiar with. The event of Škoda Meets Space was organized by TC CAS, specifically by the ESA Technology Broker team, along with ŠKODA AUTO Digilab and Czech Ministry of Transportation, which fosters the national space program. ŠKODA AUTO Digilab executes development of digital services for mobility, communicates with international startups, SMEs and universities in order to innovate and expand the range of mobility options.